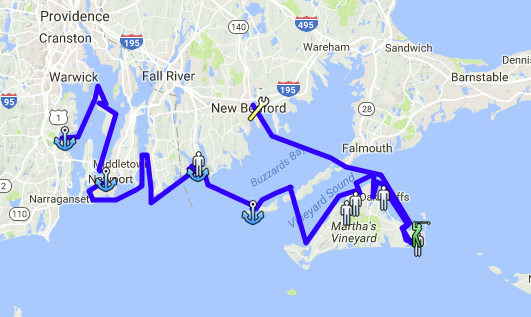 Leaving Wickford, we cruised Narragansett Bay down to Newport where we spent a night ashore while a fog blanket layed in. Three Legacy 32's on the same dock, 8% of the total fleet.
On to Westport, MA to visit the Howes then on to Cutty Hunk on the Elizabethan Islands. Local oysters right off the boat.
Next stop was Marthas Vineyard to visit many old friends of Dan's. On Chappaquiddick we had a change to play a wonderful little 9 hole course with Lionel Spiro, the only time Lola has had a chance to play with us.
After a little over a month on the boat, it was time to go home and check the mail.