The Sabre 48 is built in Casco, Maine and was introduced in the spring of 2011.
For a Yacht Magazine review of the boat, click on review.
The plan of the Sabre provides for two full sized cabins each with a separate head and shower. Additionally, there is a third head and crew cabin below deck.
Ready for delivery and commissioning. March 1, 2012
For more on commissioning True East, follow this link.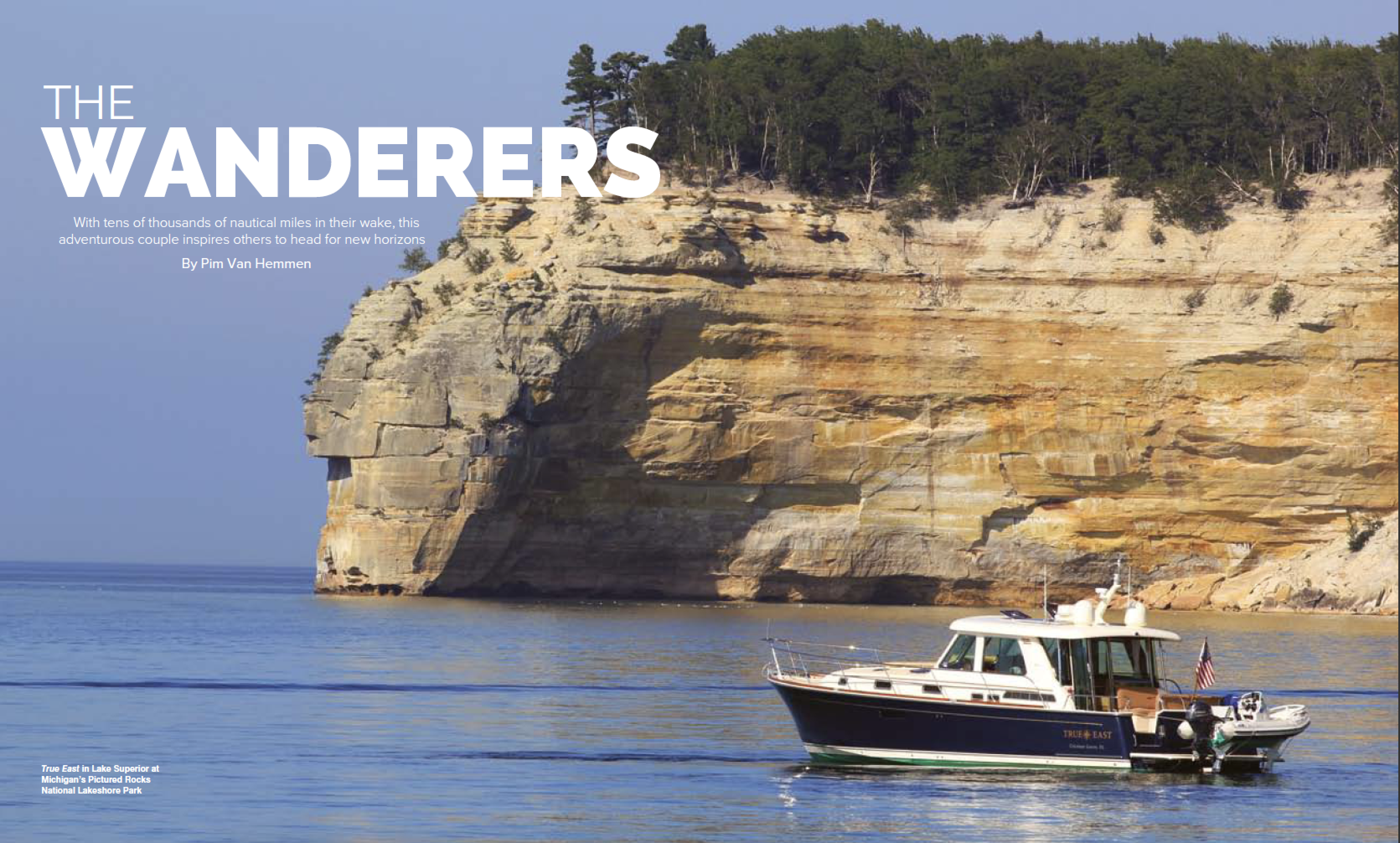 In March of 2019, Sounding Magazine wrote the article Wanderers called "True East the most traveled Sabre Motoryacht on the planet".