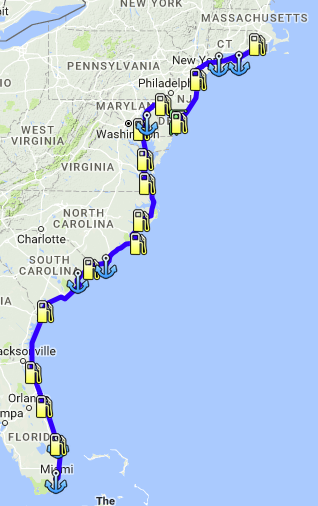 Originally, we planned to take True South to the Great Lakes for the summer; however, we ran into transport problems so we revised the plan. It's back to New England.
Starting June 16th we travelled up the coast, going outside in FL and GA, then turning into the intercoastal waterway at Hilton Head. On up the the Chesapeake where we visited with the Rounds and Kisielnikis before clearing the C&D canal and heading for Cape May. Once again we went outside the Jersey coast and up into New York Harbor.
From there we cruised the eastern side of Long Island out to the 'fishtail' at Shelter Island. Closing in on the 4th of July, we headed up Narragansett Bay to spend a couple of days with the Prigmore clan at Tony and Julie's home in Wickford.