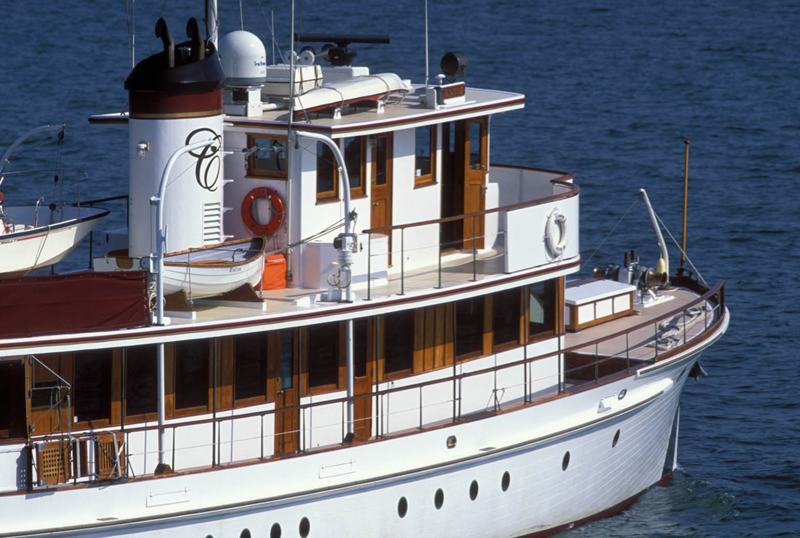 Anticipating retirement, Dan decide to get a boat to cruise around the caribbean to look for a winter home. He at least had sense enough to enlist the aid of skilled mariner, on Capt Peter Mahoney.
Despite Capt Mahoneys advice, Dan came under the spell of Canim.
This gallery contains photos of the boat in the 1930's, somewhere in mid life and when Dan bought it in 2000. After a cruise to Alaska from Seattle, Camin underway a major restoration the results of which you can see here.
After cruising 30,000 miles over six years, Dan had sense enough to sell her in 2007 and get a sensible boat.