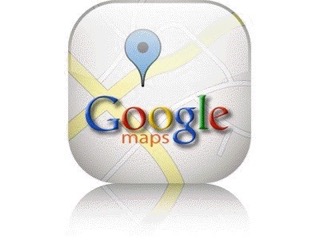 Previously we have toured the main island of Mallorca by car and by boat. We are now returning to spend time on the smaller islands of Formentara, Ibiza and Menorca before heading east to Sardina.
While Mallorca was much like the coast of Spain with large settlements of British and Germans, each of the smaller islands has a unique personality.
Formentara is the smallest and has a  port at La Savina where ferries from Mallorca arrive every 10 minutes scooter rentals dominate the scene. The beaches are great as are the several anchorages.
Ibiza is party central. It's all motor boats and booze in the larger cities of Ibiza and San Antonio. On advice from locals, we passed on both of these and spent our time in Santa Eulalia that we loved. Dockage was stern to the seawall right in the middle of town vs being on a pontoon is a monster marina. Walked and biked around the area that is kind of upscale with lovely small calas (bays) with crystal clear water.
On to Mallorca, we stopped again at Andraxt and enjoyed it as much as we did on previous visits. This place has to have the highest ratio of real estate agents to residents, storefronts or any measure you can imagine. Moving on up the north coast, we passed by Soller where we stayed last time and selected an anchorage in a the beautiful Sant Vincente.
On to Menorca, what a treat this place is. It is just the opposite from Ibiza – all sailboats vs all power boats, anchorages vs. marinas, beautiful small communities vs party all night cities. Port Ciutadell is a real treasure where we enjoyed several days. While we intended to go up the north coast, the weather suggested otherwise so it was east along the south coast. Beautiful anchorage as Galbana and and Cala Porte. On to Mahon where we planned to fuel up and make the 200 mile run to Sardina. A few days in town for the weather to calm down, a nice drive around the island….this island is as good as it gets.
Before heading to Sardina, we wanted to make sure all systems were go. Dan had been unhappy with the way the house electrical system had been acting and also unhappy with the water maker that kept shutting down. After a number of attempts to arrange assistance in Mahon – 'no problem two weeks' – we made the decision to head back to Barcelona where we could count on Jose to assemble a team for us. It was nice to be back to our second home in Barcelona, be welcome at the Real Club Nautico de Barcelona, and have Jose on the boat two hours after we arrived. It turns out there was no one piece of failed equipement, except for the washing machine. Every one of the problems had to do with a switch, a setting, a tightening, a purging…..no matter how well Dan thinks we knows this boat, it keeps coming up with surprises. Now we will sprint back to Mahon, 130 miles, and then on to Sardina, 200 miles.
Here is the link to Sailing Yacht A, pictured below. We ran across her anchored up in a cove on the south shore of Ibiza where she is in the midst of sea trials.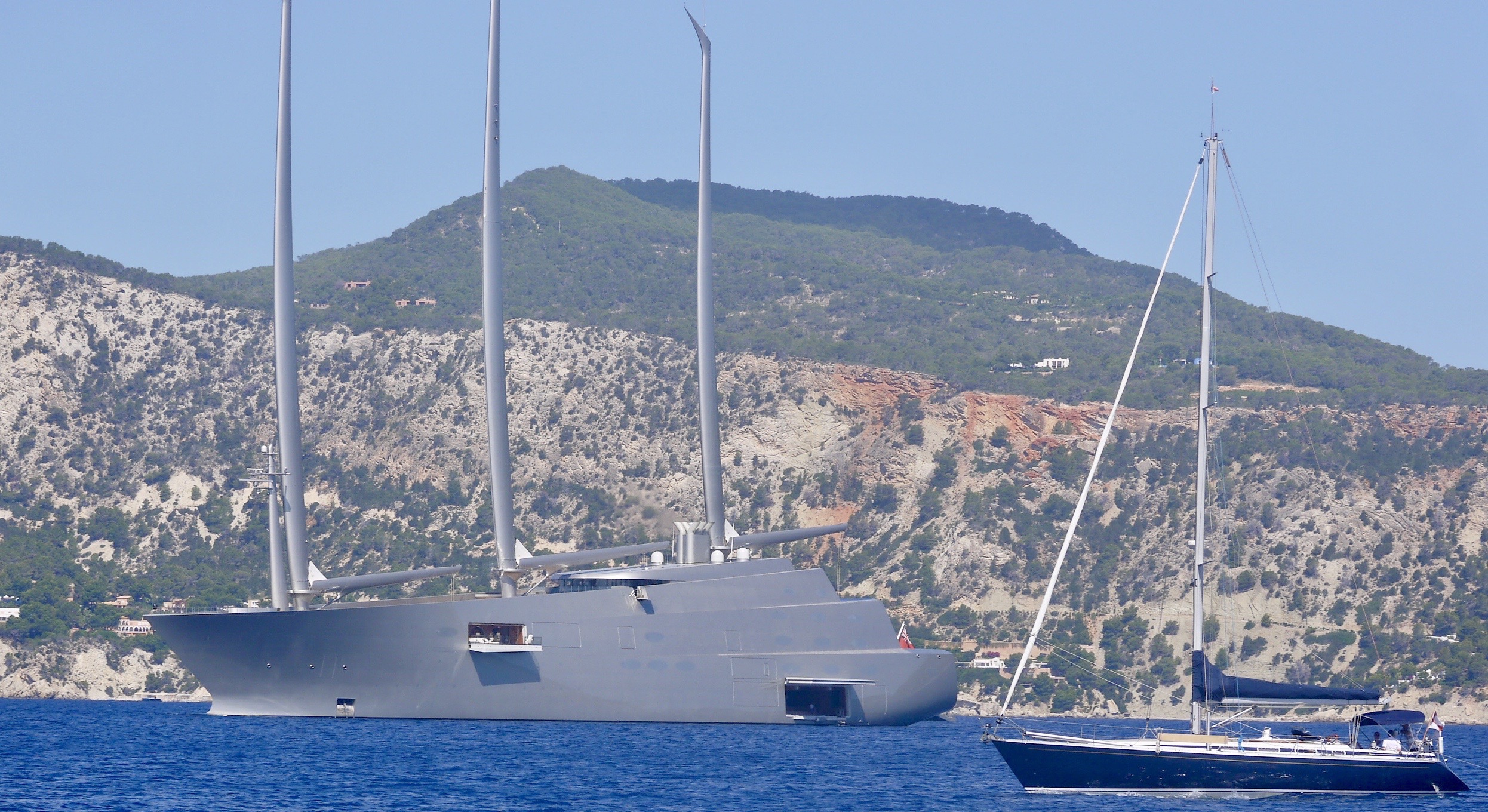 Click on photo to see the album for this trip