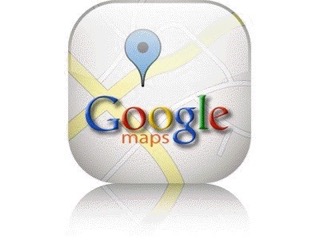 Our first month on True East in Europe has been completed without any major mishaps.True East was transported on a ship named Industrial Guide that left Ft Lauderdale May 12 and arrived in Palma on May 27.
She was unloaded on May 29 and we docked at the Pantalon Marina in the center of Palma. This is a megayacht marina but the only space we could arrange. We ended up between two sailboat – 120′ and and 160′. We could have been the tender for most of these yachts. This gave us a chance to try our Med mooring, look at the shore power and water connections, and figure out our arrangements to get on and off the boat. We determined that our pricey passarelle from Slovenia doesn't work half as well as backing the tender up close to the dock and just walking across the seat!
We waited out the weather for a couple of days continuing our tour of Mallorca by land. On the 31st, we headed out with Port Andraxt as our designation. We had visited the Port by land, looked forward to returning and we not disappointed. We had made an on-line reservation and all went smoothly. Next stop was Soller, a port we had not visited by land. Again, a relatively high end resort community with lots of Germans and Brits. From there, a wonderfully smooth crossing to Barcelona where we moored at the Real Club Nautico de Barcelona where we are new members.
After a quick return to Miami to get our resident visas attached to our passports, we return to Barcelona where Carla will meet us and join us on the next leg of our travels that would take us south on the Spanish coast to Cartagna. Our ports of call along the coast included Tarragona, Vinaros, Valencia, Denia, Alicante, Cartagna and Moraira a distance of about 350 miles.
This area lies within the Costa del Azahar and Costa Blanca. The water front along these areas is heavy developed with mid rise residential properties catering to primarily British visitors and ex-pat residents. The cities are all very walkable with a zillion cafes with great food, wine and cana (a small beer). They range from quite upscale like Moraira to very budget conscious Denia for British and German visitors. Many have Roman ruins, great fortresses and cathedrals. Enjoy the pictures. We stumbled into one of the major festivals in this part of Spain when we arrived in Alicante, the Fogueres de Sant Joan. A week long celebration with several hundred thousand people eating, dressing up, drinking, dancing and building these amazing fantasy displays that are set on fire at the end of festival. Here is a separate set of photos of these amazing displays.
The marinas are primarily man made with massive breakwaters and hundreds of boats. So far, we have had not language problems with everyone being most helpful. This is not an area that cruiser seem to travel. The few cruising boat we have seen were primarily Brits coming in from Gibralter on their way to Greece. No-one seems particularly interested in who we are or what we are doing here, although we have meet a wonderful Belgian family and an Australian-Irish couple.
The weather has been generally hot and miserable if there is no shade or breeze. The winds tend to be from the east with calm nights and the wind coming up in the afternoon. On several occasions we have staying in port for 3-4 days waiting for the sea to calm down.
Fuel is expensive relative to current US prices, about $4.50/gallon but much better than it was when oil was $100/barrel. Dockage varies from very reasonable to very expensive. So far we have not had trouble finding dockage, a mooring ball or an good anchorage. Expect that will change as we head to the more popular areas and at the height of the summer boating season.
The last leg of this trip takes us back to the Baleric Islands with Ibiza as the first stop.
You can check our progress on AIS also, click on this link for the latest position.
Click on the photo to see the album of this trip