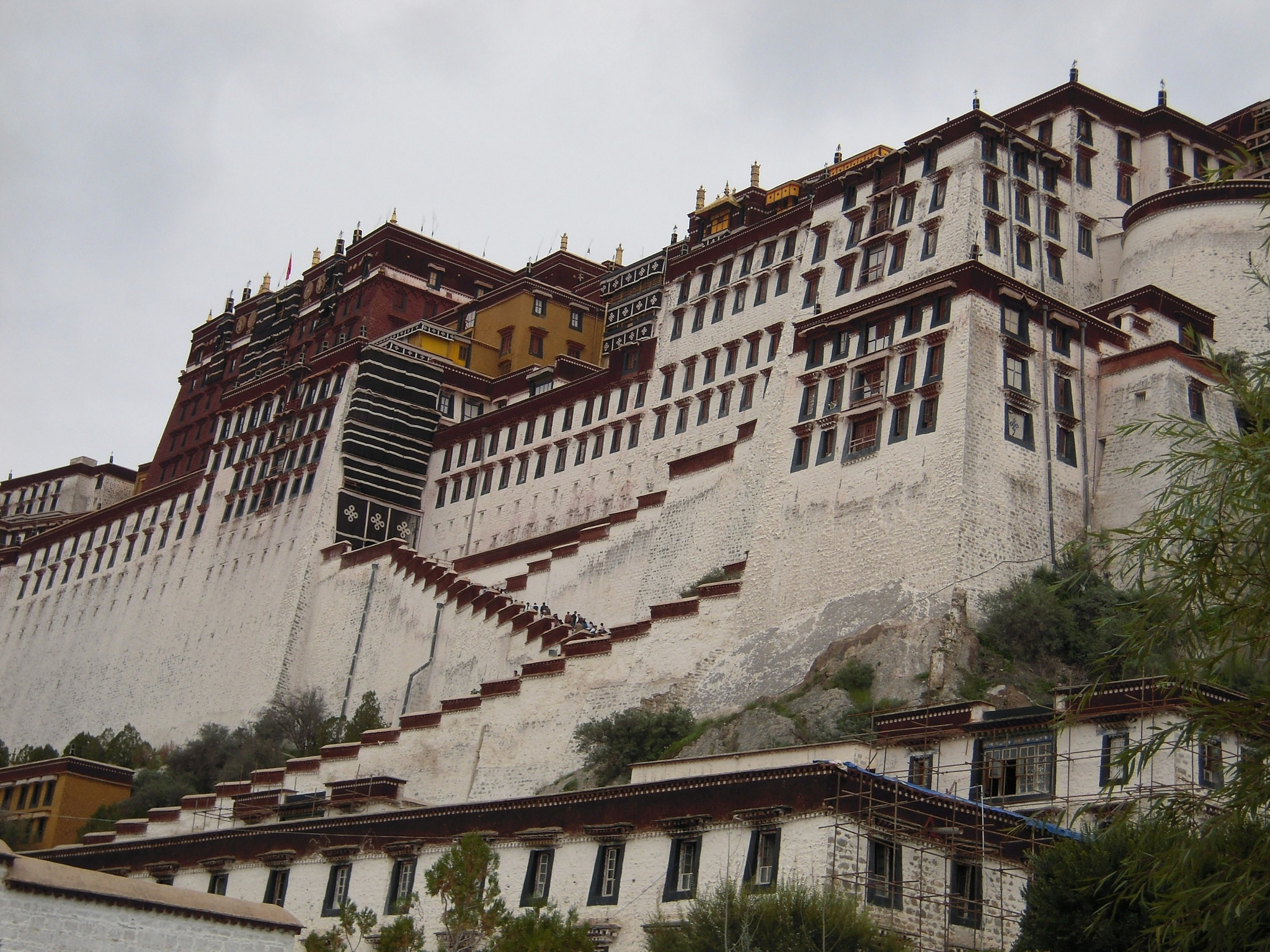 We arrived in Lhasa by air from Beijing in the afternoon with great anticipation of both the scenery and the spiritual presence of the capital of Tibet and home of the Dalai Lama.
We stayed at the Sheraton Four Points, 11,450 ft above sea level. The streets are filled with Tibetans in traditional dress for the older generation and western dress for the younger generation. First stop was Norbulingka, the summer palace, that was rebuilt after being damaged during the Chinese invasion in 1959. Next stop was the Potala Palace, the shared residence of the King and the Dalai Lama for many centuries. Here we got our first taste of the current Tibetan Buddhist religion and the relationship between the monks and the followers. The interior of the this temple, like the others we saw, was dirty, poorly illuminated with rancid yak butter candles and a few lights, obsessed with money in small denominations everywhere and totally void of any spiritual grace.
The older generation of Tibetan's are clearly dedicated in their religious practices witnessed by the prayer wheels, flags, and pilgrimages. On the other hand the monks appear as insolent beggars who refuse to do any work on behalf of either their followers or historical assets. It was very disillusioning.
Off to Sera Monastery, lunch, then off to a Temple in town. In each city we had a local guide and driver, in this case the guide could not seem to get the message that 'shopping at in-laws' was not the priority…after HY intervention we had a new guide in the morning.
Clearly we did not have an 'altitude strategy'. All suffered from headaches, weakness, etc….Dan was down for the count. With Howard's aid, Dan was treated by a local doctor with 20 years experience with the Chinese Airforce and a specialist in altitude sickness…oxygen, IV's, many pills and recovery by the AM for the 6am departure for the train.