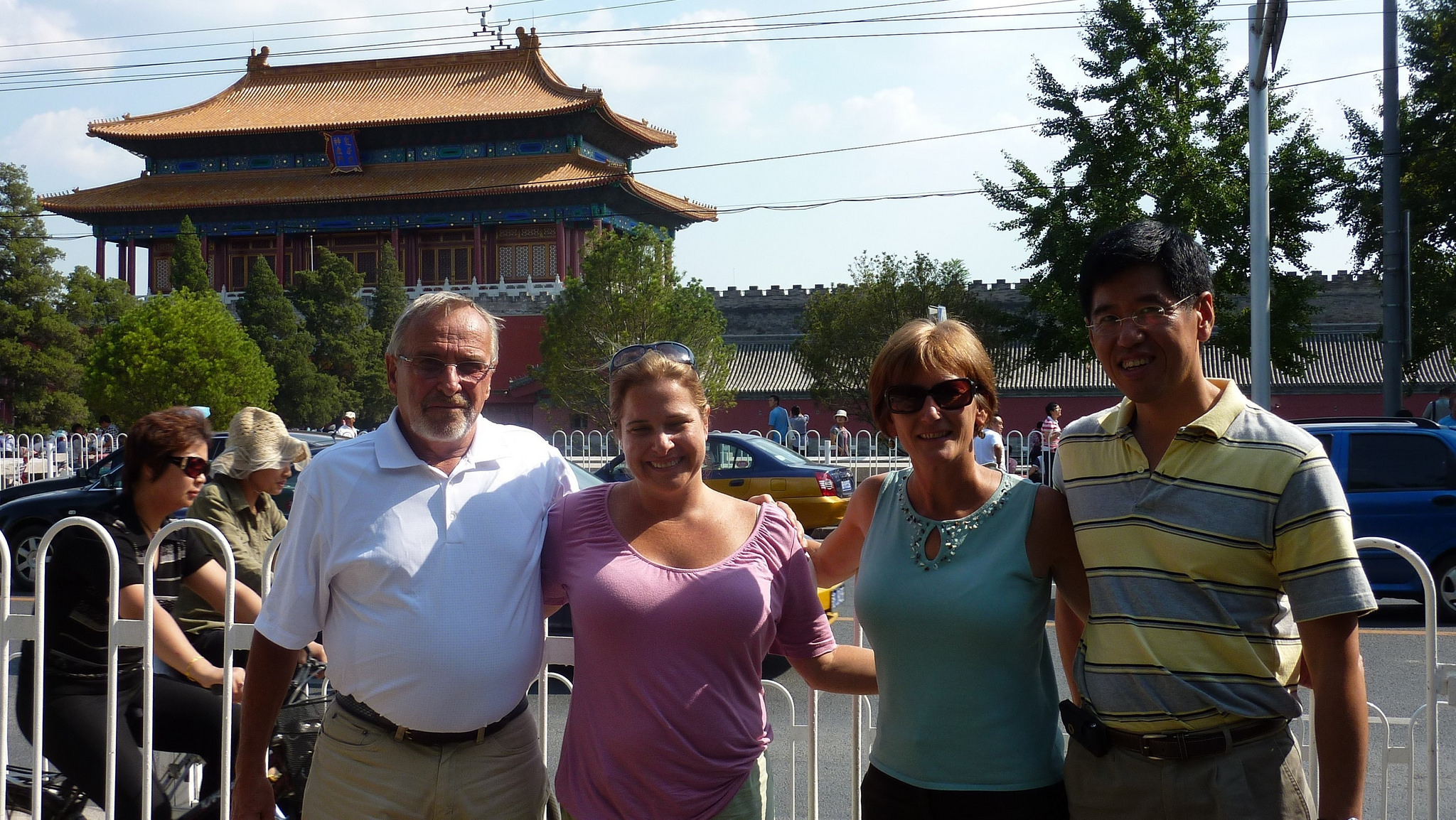 Beijing was the start of an extraordinary 18 day trip for Dan, Marcia and Kristi thru China hosted by Dan's mentored son Howard Rafla Yuan. Howard is from a distinguished Chinese family that was persecuted during the Cultural Revolution. With help from his family and the Williston Northampton School, Howard got to the USA in 1983 and completed his education with a Ph.d in Ceramic Engineering. He has been back in China for the last decade running a very successful subsidiary on an American company. In addition to being our native speaker he provided a unique perspective on these two cultures and their futures.
After 15 hour flights, we arrived at midnight on the 27th and were met at the airport by Howard. The first day included a visit to the Great Wall atMutianyu with a cable car ride up and a toboggan ride down. Later in the day we visited the Forbidden City, followed by dinner and a night visit to the site of the Olympics.
Dan had first been to Beijing 25 years ago and can attest to the enormous change that has taken place to both the people and the place. This is now a first world city of 15 million.