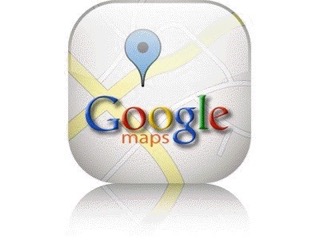 This part of the trip takes us across Lake Erie, up thru Lake St Clair and along the western shore of Lake Huron to the Upper Peninsula.
After a nice visit with Jim and Beatrice DeAngelis in Erie, PA we headed out to Detroit with a short weather delay. About 15 miles out of Sandusky, OH we encountered out first mechanical failure on the new boat. Limping into Catawba Is, OH we left the boat for repairs that would end up of taking two weeks. This still gave us a chance to catch up with Dan's old friend Oscar King and his wife Robin in Detroit for dinner…great reunion. We also took time to visit the Edsel Ford estate and spin thru Grosse Point.
After some time in FL, we returned on Jun 20 after knowing the boat was back in operation to resume the trip. Ray Patman, Deacon of Oscars's Church was kind enough to drive us from Detroit to Port Clinton. The crew at MarineMax headed by Trey Hardy were first rate.
Thru the islands with the Perry Monument, up thru Detroit, across Lake St Clair with a stop at Port Huron and then up the western side of Lake Huron to Mackinac Island. This island is a throw back about the size of Block Is, RI with NO MOTORIZED vehicles, it's bicycles or horses.
Next, a run across Lake Michigan to the Wisconson side and the Dorr Peninsula leading down to Sturgeon Bay. WI. Lovely country with a couple of rounds of golf along the way. Dinner with Michael and Bobbi Doerr, he is a wonderful furniture maker and Bobbi is a great landscape architect. Back to Michigan, passing thru the Sleeping Bear Dunes National Park..who would guess 300 foot sand dunes! Northport, Traverse City, Charlevois, Petosky and Harbor Springs..these are the hot spots of this area…similar to the Cape. A respectful walk by and drive by of CANIM, she looks in great shape.
Les Cheneaux on Michigan's North Channel was by far the best. An inside passage thru the island with tons of boat houses with classic wooden runabouts. Magnificent waters with another round of golf on a course that reminded us of Chappy.
Over to Dummond Island with an anchorage at Harbor Island (no u). A $10 car rental to the golf course with an airstrip (yes a runway) down the middle. Lola's second walking course in two days. The final leg was up the channel to Saulte St Marie…..an amazing lack of Great Lakes freighters…what a changing world. We now recycle so much steel that that the barges of iron ore, limestone, and coal necessary for making pig iron are no long needed to carry these ingrediants. Times a changin.