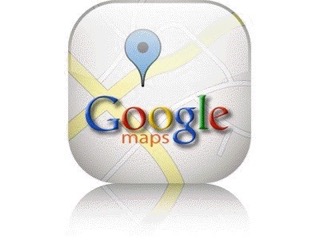 The first of August is Fleet Week in Seattle with lots of Navy including the Blue Angels and a major air show. At Bell Harbor downtown, we are in the heart of it with two Navy ships along side us. We spent an evening with several young offices having a beer on the boat, listened to their dreams and added a few experiences of our one.
Wanting to get off the dock and knowing we would have to return one more time for a doctor's appointment, we headed over to Bainbridge Island to have lunch with one of Dan's fraternity brothers who had seen once in 50 years. What a magnificent garden they have with Meredith guiding the project while Don is busy with his classic racecars. On to Port Ludlow, where we anchored up in a small cove and talked about cruising to Mexico with our boat neighbors. The next night finds us anchored at Ft Flagler on Merristone Island, site of the Pig War between the Americans and the Brits.
A quick return to Shilshole Bay in Seattle to for provisioning and a determination that Dan will see no more doctors. Next stop is Port Townsend on the American side of Juan de Fuca Straights where we fuel up and get ready for the crossing into British Columbia.
Clearing into to Victoria, we head for the docks at the base of the Empress Hotel in the center of the city. A few days of wandering the city enjoying the shops and restaurants. The Victoria museum had a wonderful exhibit on the Vikings including an Imax movie.
On to Buchart Gardens where we anchored up in the cove and took the tender to their docks for both a day and evening visit. Gardens not to be missed if you are ever in this area.
On to Van Isle Marina and Philbrooks Boatyard in Sydney. This is where Dan had Canim restored and greetings were exchanged with some of the crew from that job and a few sons of crewmembers. A few minor repairs and modifications to True East and we are off for the Campbell River with an overnight on the docks in Nanaimo.
Discovery Harbour at Campbell River includes a marina, retail and restaurant complex developed an operated by the First Nations people in this area, first class.
Tim, Kelly and Claire Kisielnicki join us at Campbell River via seaplane and we head out for Desolation sound on the mainland side of the channel. In Theodosius Bay we are the only boat and take advantage of the logging road to walk Lola and collect blackberries.
The next day we casually motored around the island, inlets and channels of the area and anchor in Roscoe Bay for the night. What a night it is as Richard joins us for dinner and brings his guitar and a great songbook. A few duets with Claire are a highlight under the stars. Water temperature in this area gets into the 70's so swimming is definitely in order. Tim forages for oysters….tasty! The next day we motored on to Teakerne Arm and enjoyed Cassel Falls and a hike up to the lake for a swim. The night was spent at anchor in Squirrel Cove where we again say the Rooses (3rd time in 50 years).
Next was a circumnavigation of Cortez Island with a stop to anchor up at Gorge Harbour. Finally, it was back to Discovery Marina to drop of Tim, Kelly and Claire. But there was one last adventure, snorkeling with the salmon in the Campbell River. With a guide in full wet suits, the Kisielnicki's floated down the river with a few hundred thousand pink salmon.
The next day, Dan and Marcia head north thru Seymour Narrows up in the Broughton's, a set of islands and inlet's above Desolation and below Queen Charlotte Sounds, for a couple of days. First night we anchored at Shoal Harbour and did a hike (for Dan a half hike) up to the old mine. Drinks with other boaters at the pub, great spot. Next day we cruised up Butte Inlet with glacier topped 6,000 ft peaks, clearly receding over the recent years. Anchored up at Von Dolop Bay for the night. After a stop at Rebecca Spit for a long walk, we returned to Discovery Bay for  the Farrington's to join us for 5 days.
Off the dock about noon, an attempt at some fishing on route, and on to Squirrel Cove for the night. Along the way, one engine shut down due hydraulic leak….hum? After morning investigation of mechanical issue, decide to carry on with one engine and head off to Pendrel Sound. The owner of 1922 classic yacht Arro, Keith joins us for dinner and great conversation. Next day, we cruise up Toba Inlet and anchor in Prideaux Haven, one of the areas best spots. On the way back to Discovery Bay, we stop at Lund for lunch at the hotel.
The 29th is a rain day, no snorkeling with salmon but a day to get the hydraulics fixed…just an "O" ring thankfully. Carl and Christine head back to Portland while we fuel up and provision for next months adventure.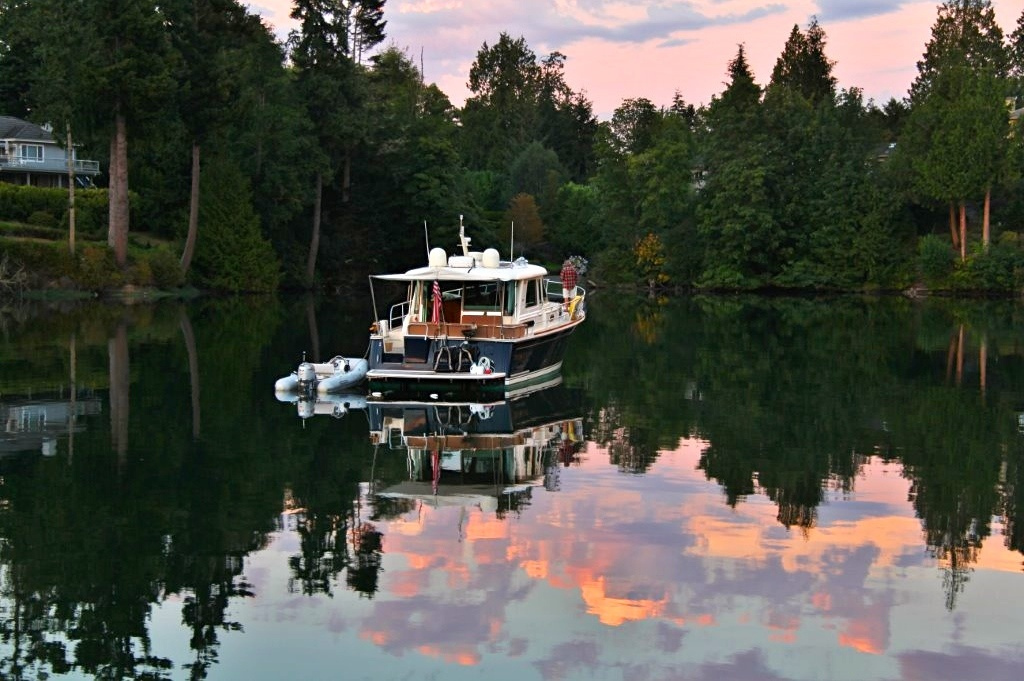 Click on the photo to see the album of this trip.