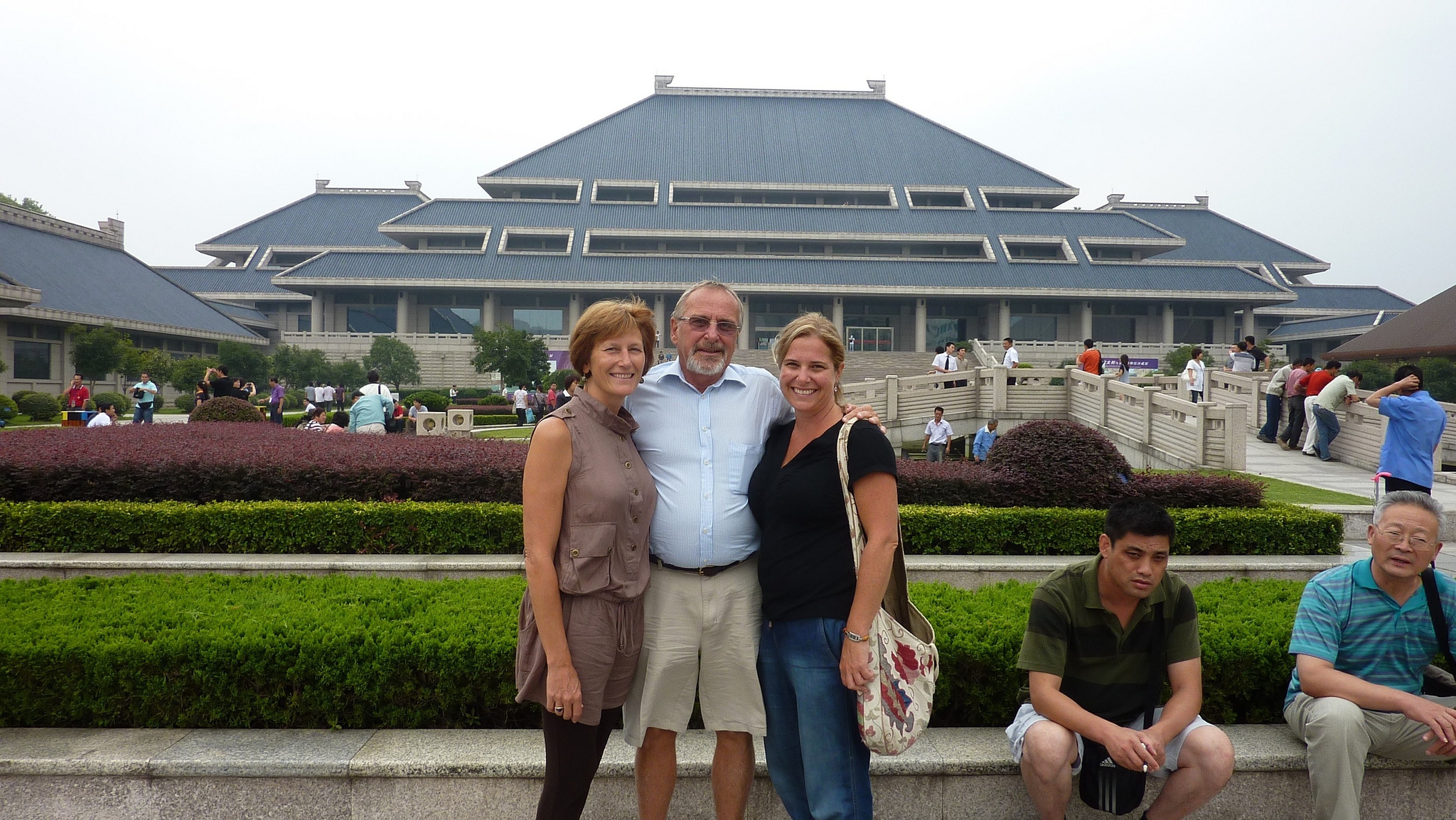 Wuhan (sister city is Pittsburg) and Guangzhou (Canton) two of the industrial capitals of China and offers little to the tourist; however, Dan really wanted to get a feel for the industrial heartland. Additionally, these two cities are connected by the fastest passenger train in the world…top speed 217 mph, average 196 mph.
Wuhan as dirty, crowded and bustling with activity. Much to our surprise, I charming guide Vivi took us to a new Museum that featured the artifacts from the Tomb of Marquis Yi of Zeng. This tomb dates from 433 BC and was discovered in 1977 during excavations for a new factory. Wuhan is also home of the East Lake, the largest urban lake in China covering over 12 square miles. While a decade behind the first tier cities, Wuhan will be transformed in the next decade.
The four hour train ride took us through miles of country side and many third tier cities, over 900 miles at close to 200 miles/hr. This train is equal to the best in Europe and Japan and makes American trains a joke. The Gov. of California was visiting to see he if could buy one…and borrow the money.
Guangzhou was the first Chinese city to open up to western style capitalism in the early 80's. It does not have much else to recommend it these days. A sprawling city of 15 plus million, it has a long way to go to catch up with Beijing and Shanghai.  Off to the ferry to Hong Kong.