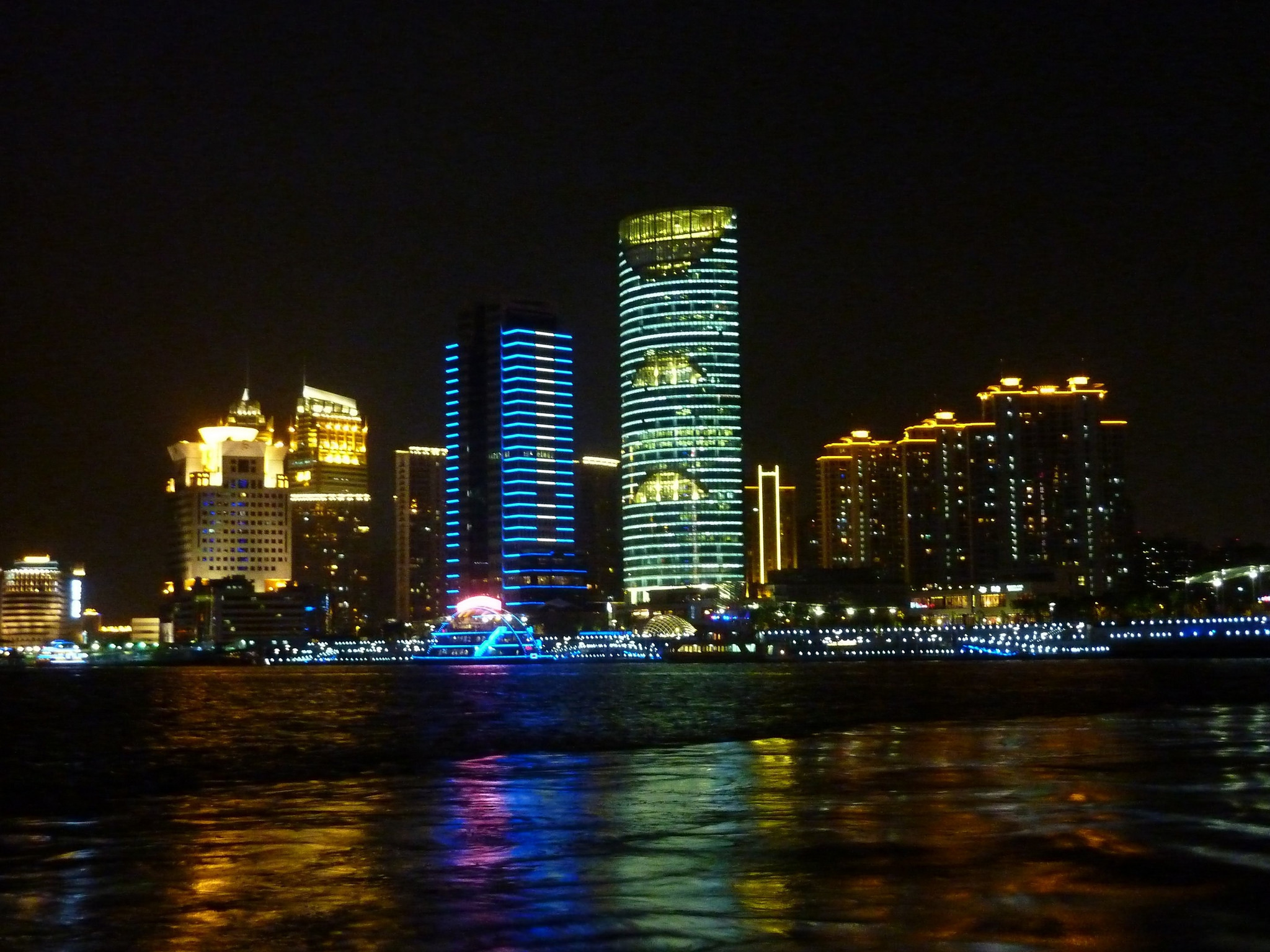 With a population in excess of 19 million, Shanghai is a city of old and new…..and is the largest city in China.  The Bund, the oldest section of the city, has a skyline that resembles London dating back to the late 1800's. However across the river in the newest section, the city has some of the most interesting architecture we have ever seen. This entire area was rice paddies 10 years ago and has since been transformed in preparation for theWorld's Exposition.
World Expostions are designed to bring the countries of the world to a particular country as opposed to bringing visitors from abroad. The attendence was running at a rate of 600,000 per day all summer. The wait to get into popular exhibits typically exceeded 12 hours. Just wait until these hordes of people start traveling internationally.
Howard has arranged for us to see the city at night on one of the numerous ferries on the Huangpu River….both sides are magnificent. The Bund is well lit from the traditional bottom up while the opposite side is a fantasy of neon lights that take off in every direction.