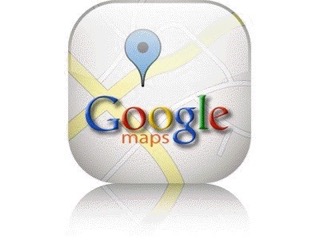 The road trip this spring will start in Helena, MT, closest airport to where we left the GMC last fall with a blown transmission in Cut Bank, MT (coldest place in USA). Dan sent some parts out in advance and arrived a few days early to get the fleet ready. Oil and filters, new tires, replace a pump, fix a leak, etc. with a major clean up to be ready when Marcia arrives. Thanks to Bill Barnard and Jerry…new best friends we got it all done in couple of days. GMC and Smart each have about 22,000 miles since we started this trip, 33 states and counting.
First stop was Missouri Headwaters State Park, another stop for us along the Lewis and Clark trail. It was just two hundred and ten years ago this expedition was walking and rafting its way across a territory barely known to non native Americans. Then into the Beaverhead National Forest following the Wise River to camp at Pettengill Creek. On to Cottonwood Recreation Area in the Bureau of Land Management area in Ellis. On route we pass thru Butte and cross the Continential Divide for the last time for a couple of years. This would be our base camp for a couple of days of side trips in the Smart (towing this thing was one our best decisions). Craters of the Moon, Yankee Fork Dredge, etc. about a 400 mile side trip to places few ever see.
The federal government, in about a dozen agencies, owns about 60% of the state of Idaho with it's approximately 1.5 million residents. Self sufficiency takes on a whole new meaning in this part of the country where people live in really remote settings. The size and diversity of this country continues to leave us in awe. It is no wonder that we can have such diverse attitude about the role of government and social policies.
Moving south with great weather, our next base camp was Massacre Rocks State Park. We have followed much of trail of the Nez Perce Indian thru Montana and Idaho, what a sad story. Another 300 mile side trip, City of Rocks National Reserve way down on the Utah, Nevada border then up to Shoeshoe Ice Caves…neither on the normal travel route. On through Shoshone Falls (Niagra of the West), with our first golf stop at Carmela Vineyards…great little course where Lola could join us for some exercise.
Our route then turns north as we work our way up the Oregon/Idaho boarder. Our next base camp is Hell's Gate State Park in Lewiston…across the river from Clarkston. More Smart side trips thru some of the most beautiful and remote parts of the National Forests. One wonders how some of these roads were ever built and marvels at the fortitude of the early pioneers.
Next stop is Heyburn State Park on Coeur d'Alene Lake with a full set of explorations around this natural set of lakes, with a little more golf enjoyed along the way. Continuing north, we arrive at Priest Lake just as the wind kicks up to gale force, the rain starts and the temperature drops in the 30's. Not for us from Miami. The forecast does not look good for the coming week, time for Plan B.
We decide to cut the trip a few days early and head for Marcia's sister, Jeanne and Phil in Kennewick, WA where we will leave the Beast for the summer. After a few great days with them, we drive up to Spokane were we leave the Smart for the Gero's who are coming out in a couple of weeks to take a trip of their own. A layover day in Seattle, then it's back to Miami in time for tennis and visit with friends before we head out to pick up the boat for the summer.