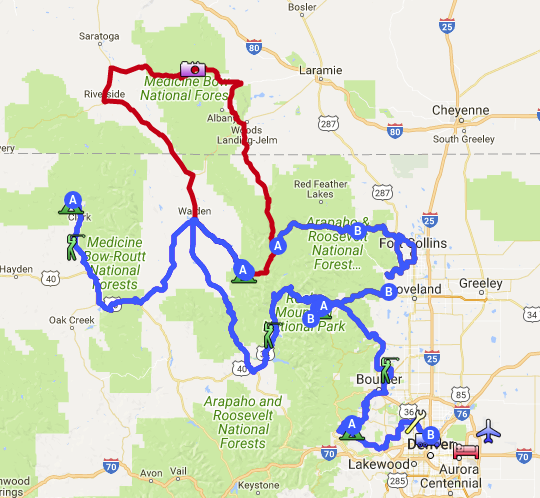 From Steamboat, we headed over to Ranger Lakes in State Forest State Park. From here, we did a side trip to the beautiful Snowy Mountains in WY and over to Ft Collins. Then we had to go west and south to get over into Rocky Mountain State Park. Coming out of Boulder, we encountered our most difficult road on our way to
Golden Gate State Park, 1st gear for about 20 miles of dirt road up the mountainside.
After a day in Denver putting the beast to bed for the winter, we enjoyed the art museums then headed for Providence, RI for John and Amy's wedding.