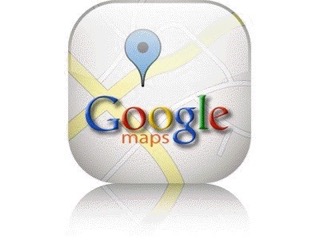 Arriving in Brussels on May 14, the plan A was to rent a car and spend our first night in Antwerp visiting Tom and Veronica Janssens. We would then a few days driving north to Sneek, Netherlands to meet the boat on the 17th. After spending the weekend visiting friends and provisioning the boat we are to leaving on the 20th to head for the Baltic via the Kiel Canal.
At Antwerp, we found the hotel was not dog friendly despite a prior phone call to check. Tom and Veronique Janssens provided a pull out couch at their flat as Plan B. Learning the work on the boat would be delayed for lack of parts, we decided to change our arrival in Sneek until the 21st, Plan C gave us time to visit  Leiden, Haarlem and to spend a few days in Amsterdam. Arriving in Sneek, we got a chance to have dinner with Hans and Marine Jantzen whom we had met last summer in France.
On May 23 we were underway and headed for the lovely university town (45,000 students)  of Groningen where we stayed for a couple of days. The next leg was a 40 mile run to Borkum, Germany at the edge of the North Sea. A routine check of the engine room disclosed a problem with one of the engines that would have to be fixed before we moved on. A message went out to our support network, the nature of the problem was determined and ordering the necessary part was undertaken. By now it was Memorial Day weekend in the states, and there were a couple of European holidays added in, it was going to take a week or two go get the part. Plan C, return to Sneek where we knew the team, rent a car and take another road trip.
Knowing our stay in Denmark would be cut short, we decided to drive lower Jutland and Lower Saxony of Germany. We stopped in Cuxhaven, NL to survey the dockage we would use when passing thru. Across the Elbe river on a ferry and on to Esbjerg on the west coast of Denmark with a stop at Ribe, the oldest city in Denmark, along the way. Esbjerg is a major port city that has served as a supply base of North Sea oil operations; however, as the oil is being depleted it has become a base for offshore wind. Massive installation with huge wind turbines, the latest generation will have blades 280' long. A day trip to Fano island with its long beaches and thatched roof houses was a treat.
On the other coast with a stop in Sonderborg for lunch then on to Kolding where our five star hotel was the highlight of this industrial city. Next stop was Kiel where we would enter the Baltic on the boat, we determined there was no need to stop there. We passed thru Lubeck on our way to Hamburg where we planned to spend a couple of days awaiting the arrival of the boat part. The absolute highlight of Hamburg was the museum of miniatures with its model railroads and scenery. Over $21 million invested so far with a staff of 30 model builders, 1,500 locomotives, miles of track, thousands of vehicles, etc., amazing.
While in Hamburg, we discover that the boat part we ordered in Europe is still missing; however, Jay Siebert has the part in Florida. Jay discovered that one of this customers and a fellow Sabre 48 owner is headed for Copenhagen the next day. Coincidently, this customer is Per Jensen who, with his wife Sherry, is scheduled to meet us in Denmark in about a week. Jay overnights the part of Per in Virginia, Dan jumps on a plane and flies to Copenhagen and meets the arriving plan the next morning. Dan flies back to Hamburg, meets Marcia at the hotel and we drive back to Sneek all in the same day. Thankfully, the mechanic agrees to work on Saturday and by Sunday am, June 9th, we are ready to head out again.  
Sneek back to Borkum, 76 miles. As there were lots of boats on the move, we decided to go to the marina in Borkum instead of the town dock we stayed at last time. After we tied up to the only available spot, we were informed that the basin went dry at low tide. Plan D, wait for high tide in the morning to leave and spend the night with the boat deep in the mud. Borkum to Cuxhaven, 101 miles….but finally out of the North Sea. Cuxhaven into the canal to Rensburg, 54 miles and on to Bagenkop, Denmark, 50 miles, where we meet Per and Sherrie again. This is the start of four wonderful days cruising together on our way to Copenhagen.