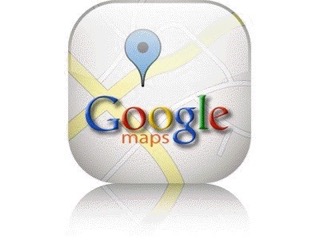 The Bras d'Or Lakes form the interior of Cape Breton Island and offer magnificent boating that is enjoyed by few Americans today. We were able to cruise this area with Kristi and follow a sailboat race from port to port. Great new friends in Ben Eion.
Peter Mahoney joined us in Baddeck for the crossing to Newfoundland and on to St. Pierre. My brother asked if the trip to Newfoundland was worth it, the response below:
As to NL, first it's a big place with not a lot going on. Like many places the main industries were extractive….fishing, timber, mining….combined with great traditional skills such as building boats, nets, barrels, etc. A tough life style, but of choice.
The collapse of the cod fishery has been devastating though out the Maritimes, particularly here. The commercial fishing that remains is quite industrial with very large off shore boats with almost 100% of the catch going to Asia. What remains of the inshore fishery….some cod, short lobster season, a little tuna or swordfish is barely existence fishing. Some boats fish for welk, sea cucumber and anything to catch….all for the Asia market.
The south shore we cruised is very steep with deep (5-10 mile) fjords. The only other area I have visited that looks like this was up on the Alaska coast.
There are small "outpost" communities scattered along the coast. These villages of 50-150 people are connected only by water….there is a subsidized gov't ferry system, diesel generator plants, and schools. The government has been trying to close these 'outpost' down for more than 20 years. Grand Bruit, population 40, closeted three years ago and looks like everyone just went away for a few days. McCallum is in flux, the government offer is $250,000 per household. Grey River, population 150, was having it's annual music festival….this is where Howard Blackburn came ashore and the locals can remember the story from their grandparents.
The accent is fun, the folks love their music and culture. It will be sad to see these things pass.
This oil platform, combined with a refinery here have turned this area into a boomtown with a great many subdivision homes under construction…Tim Horton's instead of Dunkin Donuts.
Additionally, thousands of Newfoundlander's work in the Alberta oil fields either part of the year or for a new of years but maintain homes here. Other's do things like picking apples in Nova Scotia for several months during the year, then return home to NL.
Was it worth it? We have seen six cruising boats in our two weeks here, three American (two sailors from Maine, and a power boater from Newport). The weather has been cloudy, rainy and foggy…with occasional beautiful days lost up in isolated fjords. We have seen very little in term of sea life…birds, whales, fish, etc. and nothing on the land despite the moose warnings on the road.  It would certainly be a hell of lot cheaper to fly to St Johns, rent a car, go to Burgeo and take the ferry to the 'outpost' villages. No regrets, but we will not be back here by boat and in ten years the culture we loved most will likely be missing.