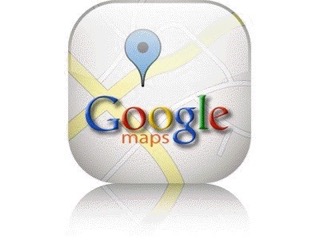 At Basel, France, Germany and Switzerland meet. As we head down the Rhine, we will have Germany on one side and France on the other until for about 60 miles until we have Germany on both sides.
Leaving Basel, we headed down the Rhine and decided take a side trip to Colmar, FR. This was a 20 mile detour along what would be best described as a grass filled creek to this wonderful Medieval city.  Well worth the side trip picking up Alscaian wines as a bonus.
Back on the Rhine with a two knot current with us, we were fortunate to follow the freighter Taberna and locked thru with him saving many hours. We then took the Rhin de Rhône canal north down to Strasbourg with a stop at Boofzheim as the locks closed at 5:30. Two cruising boats viewed today.
Strasbourg is a wonderful city with the cathedral featured in one of our favorite books "Pillars of the Earth". With it's French and German influences, the city was a key battleground during WWII. Thirty years ago this city decided to install a new tram (streetcar) system and convert the city to a pedestrian paradise, it sure worked and we enjoyed all of it. 
At Strasbourg, we had to decide to take the canal across to Nancy (the original plan) or to go down the Rhine and back up the Mosel, a detour of about 300 miles. We decided on the latter and regretted it for a couple of day. For the first hundred miles we saw no cruising boats and were in a canalized river.  Speyer Germany was the one relief. Largest cathedral in Germany, but very plain. Nice pedestrian streets, good schnitzel, and a nice farmers market.
Another side trip off the Rhine took us to Heidelberg where we got a chance to spend an evening with Birgit, our homesick Miami neighbor who is back in Med school here. After an uncomfortable night on the river, we headed to Worms. On arrival were so disappointed in the lack of boating facilities, we decided to move on and ended up on the Eicher Sea, a lake created in a dredged sand pit just off the river. 
On the way out of Worms, Dan was laying in a new route instead of watching the river and nicked a prop. The Rhine is very shallow, like 10 feet deep and on the sides are cairn (piles of rocks) that control the narrow channel. While nothing fatal, one hates to be wounded in uncharted territory. About five miles down river, we stop an ancient boatyard with boat our size on the ways. The Bingen YC was only another half mile, so we docked in the pouring rain and set about seeing if we could make arrangements to be hauled. 11am the following day we were hauled, replaced on prop with a spare and were back in the water by 2pm, how this happened is too long a story for the blog.
While in Bingen, we had dinner with fellow cruisers Michael and Gertrude at the YC. The next day we took the ferry over to Rudesheim and took the cable car to the Germania Statue, followed by a fine wine at the Schloss. An invasion of Americans off a hotel boat induced us to find another place for dinner.
Below Bingen one enters the Rhine Gorge, about 36 miles of vineyard covered hillside and castles. At the end is the wonderful city of Koblenz, at the confluence of the Moselle River. A great walkway along the rivers, a cable car to the amazing fortress, and a great Italian dinner (German food gets boring very quickly). An opportunity to waste a couple of hours trying to figure out how to get a big data package with german telecom….grrrrrr. 
After a couple of days here, it is up the Moselle headed back to France. Relatively long waits at the locks, about three a day. More cruising boats, mostly down river and on a 2-3 week holiday. We continue to be an anomaly. Cochem is next stop. Wonderful castle high on the hill, started in 1000 and destroyed in the 1689 and restored by a German industrialist 1868. Dan took the bus, Marcia hiked up and we walked down. Across town to the ski lift to the cross, then another hike down to a winery. Very popular tourist town.
Continuing us river we stopped at Taben during their wine festival and on to Trier, the oldest German city. Although heavily damaged during WWII, the city has a wonderful collection of Roman ruins, churches and tourists. A few more miles along the river and we entered Luxembourg with a stop in Schengen. Not much here other than a great fuel price $5.17/gal. Here we met Graham and Ilse who guided us thru six locks and into the Metz, Fr port the following day.
Metz is a wonderful small French city with famous cathedral with stained glass and lots of canals. We took the train to Luxembourg for the day that was highlighted by the new Musuem there, five levels underground with great archeology. Great fireworks show on French Independence Day in the Metz boat basin, enjoyed by all expect Lola. On to Nancy in time for French World Cup celebration🏀🍻💥. In the same square the following night was a wonderful light show on the buildings, reminder of Ottawa.
Quite a side trip thru a lot of history.