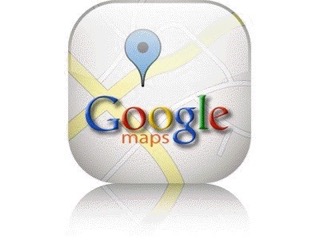 Leaving Nancy, we headed to Toul were we planned to enter the Rhine-to-Marne canal and the in follow the river Marne on our way to Paris. In this area, the locks operate 9am to 6pm. We were right at the starting gate at 9am and covered 24 miles with 28 locks in the first day, arriving at the last one at 6:03pm. Yes, they kept the lock open for us.
At Toul, we met an American couple on their wonderful barge Maria. Don and Patty have been summering on canals with their 1925 restored barge for 17 years. What a wealth of information for novices like us.
The first day out of Toul, we were told the Rhine-Marne canal, 81 miles with 97 locks, would be closed due to low water at the high point tunnel. Not much to do but turn back to Toul and either wait it out or select another route.
Just as we were ready to head back to Toul in the morning, we were informed that the water had risen overnight and we were clear to go. The tunnel at the highest elevation  was built in 1853 and is 3 miles long and 5.5 meters wide with minimal lighting, the passage took almost two hours. The canals are pretty weed choked so cleaning out the sea stainers has become a daily routine.
At Bar-le-Duc, we hiked the old hill top town and enjoyed dinner off the boat. This area was the center of action in WWI as we were reminded visiting Parguy-sur-Saulx, the town was completely destroy, except for the church, in the battle of the Marne. There are memorial markers in each village for the men lost, such a tragedy.
Chalon en Champagne turned out to be our base for exploring the Champagne area of France.  A quick train ride to Reims brought us to the capital of the region and the Palace where the French kings were coordinated along with the magnificent cathedral. Marcia enjoyed the city so much she decided to go back for a shopping day while Dan arranged for an oil change for True East, just over 3,000 hours on the boat
Another side trip took us to Epernay, home of the major Champagne houses and the underground storage for more than 200 million bottles of Champagne. Moet alone has 18 miles of tunnels cut into the chalk under this town. Returning to Epernay by boat, we took a half day tour in the vineyards in Ay followed by several more 'house' tours and learned a great deal about the history and production of the 'bubbly'. 'Longer aging, smaller bubbles.' Needless to say, we are well stocked with great champagne, thanks in part to our new friends Matzaz and Tanya from Slovenia who were kind enough to give us a ride with a case of champagne.
The Marne had been 'canalized' from our start until Epernay, now we start to cruise parts of the natural river. At our next stop, Reuil, we hiked and biked to the Carpentier House for more champagne and enjoyed time with Australian's Ian and Lynda Dobson along the quay.
We then pushed on 41 nautical miles to Le Ferte-sous-Jouarre, even with a lunch stop at Chateau-Thierry. The best part of the river turned out to be here back to Epernay and we saw only one small hotel barge on this route.
Next was Meaux where we found the first chandlery since Barcelona and Dan was able to pick up a new battery for the generator. He had been jumping it for the last two weeks. Temperatures have been really rising and a couple of hours of air conditioning in the evening are a real luxury. The WWI musuem at Grand Guerre was a great presentation of a dreadful time, no wonder France did not want to fight again in WWII.
Our last stops before Paris were Lagny and Nogent-sur-Marne and we could feel the transition from the country side of France to the influence of the city. France is really a country of villages and small cities. Unlike America where very few people are involved in large scale agriculture, France has a great many people involved in crafted agriculture.
On to Paris where we will stay in a marina right at the Palace de la Bastille and plan an number of side trips out of Paris.