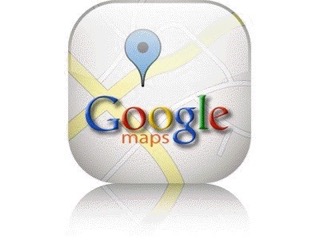 Off to Alaska once again. We have boated in South East Alaska a number of times including the summers of 2015 and 2016 on True East and now twice on a chartered 42′ Nordic Tug from Auke Bay Charters in 2020 and now 2021.
While these are familiar waters, there is an endless choice of bay and inlets to visit, the weather is never the same and the wildlife makes different choices each season of each year as to their whereabouts. Net result is that each trip is a new adventure.
Marcia's brother Mike and his partner Cheryl arrived a day in advance and did a great job of provisioning the boat before we even go there. As a result we were off the dock quickly and headed west in Icy Straight to Swanson Harbor where we spent our first night at anchor. From there we headed south down Chatham Straight to Tenakee Harbor where we docked for the night and enjoyed a long walk along this village. Continuing down Chatham we arrived at Baranof Warm Springs that is one of our favorite stops. The waterfall, the bath house fed by the hot springs, the walk to the lake and the natural hot spring next to the river.
At Baranof we spent two days waiting for a break in the weather before heading down Peril Straight on route to Sitka. Our first night we anchored at Appleton Bay and on our second we anchored at Baby Bear Bay. Planning to make Sturgis Narrows at slack tide, Dan decided to follow the only other boat in the bay as it was departing. Good thing as we discovered dead batteries and Dave and Marilyn on Misty One had jumper cables. Thru the Narrows and on to Sitka. There we met up with our old friends on m/y Discovery for a nice visit. Mike and Cheryl spend a day with us at Goddard Hot Springs before they left us in Sitka. We then had a couple of days to get the boat fixed and reprovision.
Marcia's brother Ed and sister Jeanie then joined us for the trip back to Juneau. We returned up thru Sturgis Narrows with an overnight at Baby Bear, then headed out Peril Straight for a return visit to Baranof Warm Springs. Once again we enjoyed the springs and got to enjoy a young bear swimming across the bay. Once again we spent an extra day here waiting for some weather to pass. We then proceeded east thru Fredrick's Sound and into Snug Harbor in Gambia Bay. To our amazement, this was a day without whales.
Next stop was Tracy Arm north up Steven's Passage. On arrival we where treated to a pod of humpbacks and a coupe of whales breaching for all to see. The trip up Tracy Arm and back is a full day with ever changing ice conditions. This year it was relatively clear up to the face of the north arm. What a disappointment to find the face of the glacier has receded several hundred feet from even last year and looked grim. The south arm had a lot of floating ice and looked it's magnificent self.
With one more stop at Taku Harbor where the remains of a major cannery are still visible. It was then back to Auke Bay at the north end of Juneau where Steve treated us to dungeness crab and halibut before send us off the airport in the early morning hours.