TE Sweden to Norway 2021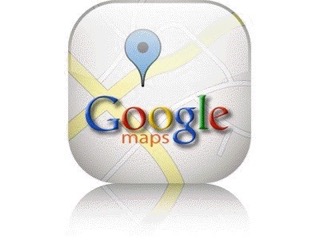 It had been 22 months since we left True East in Södertälje, Sweden (about 40 miles south of Stockholm), as the Covid-19 virus got in the way of our travel plans. We arrived late on August 11 and were off the dock by noon on the 12th thanks to the team at Wasa Yachts.
While our plan for the cruising season had been to go east to Finland and then down the eastern side of the Baltic. Instead we faced a Value Added Tax (VAT) problem. As an American boat, we did not have to pay the 22% VAT tax on its value as long as it was on a Temporary Import License (TIL), good for 18 months. This is further compounded by a 25% import duty imposed on American boats during Donald's tariff wars. In order to renew the TIL was to leave the EU. The two closest exits were Russia and Norway. We decided against the Russia solution and laid plans to get to Norway and back in 4-6 weeks.
The quickest route to Norway is to take the Gota Canal to Lake Vanern, the Trollhattan Canal to Gothenburg, and then run North for about 100 miles to Fredrickstad, Norway. In 2019 we had done this trip in reserve going west to east so these were familiar waters. The Gota Canal was built in the 1830's and has 55 locks and 49 draw bridges in it's 102 mile length. The regular season for the canal ends on August 12, the boating season here is over by mid August.
We purchased an off season express pass whereby we had our own personal lock and bridge operator and were able to complete the Gota Canal in three days. Another day across the lake and one more to Gothenburg were we again stayed across from the Opera House and met a great couple from Curacacao we will surely see again. From there it was up to the popular tourist town of Smogen, this town was in full spring on a beautiful weekend. Last stop in Sweden was Stromstad, it feels so comfortable when you return to a dock and not the routine and it's not often we do that. Fredrickstad is only 20 miles, so we scooted up had lunch and returned to Stromstad the same day. The customs office is manned when the ferries arrive, so at 9 am Dan presented the paperwork to a baffled customs office. Not many American boats trying to get a TIL signed off, after a few phone calls task completed.
Now we had to think about getting back to Sodertalje before the boating season truly ended. The Gota Canal was now closed for repairs instead of normally being open to the end of September. The alternative was to go around the bottom of Sweden, about 600 miles to get back to Wasa Yachts for the winter. Our first stop was Marstrand were we docked at the exact spot we were in in 2019. This is the sailing capital of Sweden, has a monstrous fortress from the 13th century and three fourths of the island is a nature preserve. With the wind up to 25-30 its, we elected to stay in port….for four days.
After passing by Gothenberg headed south, this would be new territory for True East.