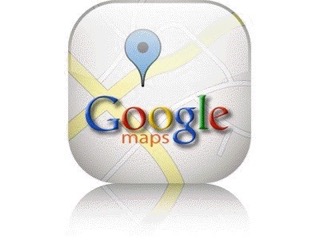 Having had the boat on three sides of France, we decided to complete a 'circumnavigation' on our way back to Barcelona, except this leg would be by rail and rental car.
After an enjoyable stay in Antwerp, on a very rainy day Tom Janssens dropped us at the magnificent train station. Picking up a rental car in Belgium and dropping it in Spain was to be ridiculously expensive. Taking trains in out of France reduced the rental car cost to about $60/day. Returning to Lille, we had just an overnight before heading to Rouen via Amiens. More cathedrals and wonderful French food.
From there we headed to the Normandy area, stopping first at the Caen WWII museum. Impossible not to be moved, every US congressman should be required to visit this and the American Cemetery to think hard about our foreign policies.Our friend  John Bromage hosted us for a wonderful dinner at his home outside Bayeau where he acts as a Normandy tour guide. We visited the wonderful Bayeau tapestry depicting the 1066 invasion of William the Conqueror.
Continuing on in Normandy we stopped for a visit to the island city of Mont Saint Michel before spending the night in St. Malo. St Malo was almost completely destroyed in WWII, then rebuilt to reproduce the original look and feel of the city. Wish we had more time there. On to Nantes with a lunch stop at Vannes and drink stop at Saint Nasaire.
From Nantes, a lunch stop at the charming port of La Rochelle and on to Bordeuux thru the enormous stretches of vineyards.  In Bordeaux we again encountered one of the very modern tram systems that operated with no overhead wires. Dan curiosity led him to learn that they use a system that turns on and off the third rail in the street as each car passes over the sections of rail. The Museum of the Aquitaine was one of our favorites.
A short side trip into Spain took us into Basque country and the wonderful city of Bilbao with its Guggenheim Museum. While Dan is not a fan of Frank Geary's work, one can not help but appreciate what this work has done for the city and modern artists. The installations are massive and playful, modern art at it's best. Here we took a couple of days to explore the old city and new. Based on the comments on Marcia's posts, we are not alone in our appreciation of this city.
On to Toulouse with stops along the way at St Jean for lunch and Lourdes to visit the great fortress and avoid the cathedral crowd. Toulouse was a disappointing stop, an industrial city without much charm. Home to Airbus, we tried to get a tour but were unsuccessful.
From Toulouse, it was a hundred mile drive into the Pyrenees to get to Andora, a micro country ruled jointly by France and Spain. Known for its skiing and hiking, we spend several days driving around the mountains. Do not every go there in a car in the winter, the roads are narrow and steep with limited parking. The rates are inexpensive and the snow is world class, but the only way to go is with a package deal that starts at an airport.
A short trip took us to the medieval walled city of Carcassonne, what a treat. This restored city was the work of Viollet-le-Duc (1814-1879) who did a number of reconstructions we visited around France. We have since learned that several weeks after our visit this area of France was hit with massive floods that killed a number of people. Our last stop in France was Perpignan traveling thru the Languedoc region. I think this has now taken us thru every wine growing region of France this summer, how could one remember every wine we tried. We dropped the car here and took a short train ride back to Barcelona completing our 'circumnavigation' of France.