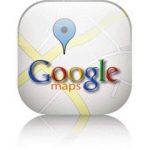 Having had to cancel our entire summer trip due to the Coronavirus, we puzzled over what we would due other than be locked down in Miami.
Ponder our favorite cruising grounds in North America, we focused on Southeast Alaska where we had spend two summer. A call to an acquaintance there who runs Auke Bay Charters turned out to offer us an option. Steve had just had a cancellation of a three week bare boat charter on a Nordic Tug 42. Ok, we are in.
We invited our good friends Glenn and Gail Patron to join us for what would be their virgin adventure to Alaska…although they have sailed the entire Caribean, crossed the Atlantic and covered the Med. The charter started June 13 in Juneau…covid test required before being turned loose in Alaska. We are tested negative.
We preordered our provisions on line and Steve was kind enough to pick up our grocery provisions. He was a little surprised at the cases of wine, not typical for his fish/beer clientele. However, he did work with Jerry's Seafood to supply us with a fabulous assortment of Alaska's best. Glenn and Gail, having arrived a day ahead filled in the missing item and had the galley fully organized on our arrival.
With no time to waste, we headed for the Sawyer Glacier at Tracy Arm. Our first overnight was at anchor at the base of the arm having passed a number of 'burgy bits' (too small to be an ice burg) along the way. The next day visiting both arms of Sawyer was not a disappoint: mountains of ice, waterfalls, birthing seals, eagles, and new to Glenn ice field navigation.
We have always found the southeast corner of Admiralty Island to be the best whale watching in southeast. Despite the rain and cloud cover, we were not disappointed. Blow, breaches and bellows…watch the video.
Baranof Warm Springs on Chicagof Island was the next stop with a nice hike up to the waterfall and a swim in the hot springs. This was our sixth visit over the years and the first time we did not see another soul. The cruising boats typically here would be from the northwest US or British Columbia. The US boat could not get thru BC and BC boats could not enter the US. We had the southeast to our selves.
On to Red Bluff Bay and it's magnificent waterfalls and a few bears on the beach. Kake was as uninspiring as usual, but a safe stop. Down the Rocky Pass and the Devil's Elbow, the guide books love to terrify boaters. A lot of sea otters on our way to Red Bay with its tidal entrance.
In the rain, we arrived at Meyers Chuck again absent of cruising boats and even the local summer residents. Despite the rain, great hike in the woods. One more stop at Kassan Island where the First Nation people still have a significant influence. The Long House they were working on during our last visit in 2016 was finished and a new commemorative totem had been erected.
Into Ketchikan where Glenn and Gail would leave us to return to Miami. That evening we chanced into the Creek Jazz Cabaret were we met the singer Joe Williams and the Karl family who own the club. Look to see them next February in Miami. The next night we had dinner with our friend Ben Swanson, owner of the classic charter 85′ M/Y Discovery, and his crew.
It was then a trip up the inside with stops at Wrangle and Petersburg. Then some time in our favorite whale watching grounds before heading into Taku. Continuing North, we stopped at Boat Harbor which is entered via a blind chanel and then on up to Haines. We visited our friends Kevin and Jess at their home for dinner and met 3 year old Rellian, Rell for short. The next day we took a day trip on the boat with Sea Lion watching and swimming for the Forster family in the 58 degree water.
The Lynn Canal kicked up on our way back to Juneau forcing us to hold up for a day in St James Bay. Returning to Juneau we were met by Steve who allowed us use of his washer and dryer and some beers with a few friends. Next day, off to Seattle.
Near the airport we discovered the lovely Cedar Lodge Hotel where we were joined for dinner by Dan Gero and Monica with our best approximation of social distancing. Next day, we headed up the Olympic Peninsula for a couple of days with our friends Jesse and Samantha Osborne. During a day of sailing on the Hood Canal, they layed out their plans for a four year sail around the world skippering a 47′ sailboat that they have been rebuilding for a client. We signed on for a piece of the South Pacific.
One more stop in San Diego to see Howard Yuan and family. Great to see Luke and Veronica, Eric and Shawn and to meet youngest daughter Jenna. Dan and Howard got a couple of days to cover world events and just enjoy a father/son relationship. We stayed at the del Coronado which was undergoing a massive renovation, but the beach was wonderful and looked very normal except for the face masks.
Click on the picture to view the album of this trip